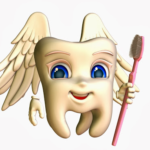 Tooth Fairy Dental Surgery located at Diamond Plaza in Parklands area of Nairobi is a fully fledged modern dental clinic. We are a team of highly skilled dentists having vast experiences working as dental surgeons and specialize in new treatments that are at the cutting edge of dentistry in a professional environment.
Our staff is not only friendly, but trained to the highest standards required at Tooth Fairy Dental Surgery. We provide a wide range of dental services to patients, from routine check-ups and cleanings to fitting braces and implants and have flexible working hours catering for all our patients.
Our clinic is filled with state of the art diagnostic and dental treatment technology to ensure accuracy and early detection of oral complications. We take pride in having an OPG machine (Full Mouth X-ray) as well as all the latest dental equipment enabling us to provide all services under one roof at reasonable and competitive prices.
Dealing, interacting and treating patients is our passion and patients are the heart of our practice. We believe our patients deserve only the best, and our staff works hard to deliver a superior experience at every visit.
Diamond Plaza Annexe 4th Floor, Masari Road, Parklands
P.O. Box 427 – 00606 Nairobi
Mail: info@toothfairy.co.ke
Mobile: +254 737 423533
Send an email to The Tooth Fairy Dental Surgery >>
Related
Services

Shops & Services

Business Directory

Categories

Error, no Ad ID set! Check your syntax!

categories