Currently viewing the tag: "car import"
Sheikh Motors is the home of a large selection of new and certified pre-owned motor vehicles. Offering a wide selection of vehicles, all in one location ensures that you will find the vehicle of your choice. We pride ourselves on our commitment to providing the highest quality of vehicles, genuine parts and service at a fair price.
In addition, we also provide Mechanical Services and Repair, Accidental Repair, Tuning and Remapping Engine and Fuel Usage, Installing Sound and Accessories, Upholstery, Customized Paint Job and Body Styling. We look forward to serving you.
Continue Reading

→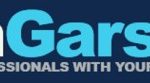 You will find here only the best pre-owned 4x4s, luxury saloons and estate cars, pick-ups, sports cars, even tractors and agricultural machinery.
Conveniently located in Nairobiâs Lavington suburb, an excellent selection of great cars is waiting for you, as well as Seanâs insider knowledge of which cars are best suited to Kenyan driving conditions.
Continue Reading

→
Services

Shops & Services

Business Directory

Categories

Error, no Ad ID set! Check your syntax!

categories