Currently viewing the category: "Vetenarians"
Our Practice is dedicated to providing all your veterinary needs for your large and small animals. Your pet is an important part of your family, and when he or she is ill, you want the best medical care available. Dr. Surita Ghalay and colleagues at our clinic are ready to provide your pet with cutting edge veterinary medical care.
From wellness exams and vaccines to advanced diagnostics and complex surgical procedures, your dog, cat or parrot will receive high quality care at our clinic. We also have digital radiography, ultrasound and endoscopy diagnostic services and modern surgical facilities. Our team is dedicated to helping your pet live longer, healthier lives, so call today to schedule an appointment for your pet!
Consultation Hours:
Monday to Friday: 9 a.m. to 12 p.m. and 3 p.m. to 6 p.m.
Saturdays: 9 a.m. to 12 p.m.
Sundays and Public Holidays by appointment only.
Emergency 24 hours service Mobile: +254 733 600829
Emergency 24 hours service Telephone: +254 20 3745492
Continue Reading

→
We serve our animal and human clients with utmost dedication and passion. Gardenvet was established in 1992 by Drs. Joseph C. Mugachia and Mwikali Mugachia. We are conveniently located at Runda Evergreen Estate, Nairobi less than 100 metres from Kiambu Road. We have three full time experienced veterinarians and one part time. All our vets are registered with the Kenya Veterinary Board (KVB) and Kenya Veterinary Association. Our facility is serene, fully secured, spacious and professionally hygienic.
We are one of the leading veterinary service providers in Kenya. Gardenvet mainly specializes in companion animals (pets) including dogs, cats, parrots, hamsters, tortoises, guinea fowls, among others. Our farm animal practice component comprises cattle, sheep, goats and swine as well as poultry.
Our services include: Animal disease prevention and treatment, wide range of surgical operations, diagnostics (laboratory and clinical), animal import/export and documentation for any country, problem animal management, animal production consultancy, animal identification with microchips and ear tags, supply of animal identification products, animal identification data management systems design, development and implementation, animal farm project management, skilled animal farm workers recruitment and management.
Consultation Hours:
Monday to Friday: 8 a.m. to 1 p.m. and 2 p.m. to 5.30 p.m.
Saturdays: 8 a.m. to 3 p.m.
Sundays and Public Holidays by appointment only.
Emergency 24 hours service daily.
Continue Reading

→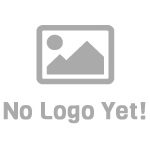 Sercombe Veterinary Surgeons is conveniently located on Langata Road opposite the Karen Hospital. A 4 man mixed practice with a bias towards small animal and equine work, but not excluding other species. The practice provides in-patient facilities with a 24 hour emergency service and night duty staff to care for sick and hospitalized animals.
The facilities include a designated operating theatre with modern lighting and anaesthetic delivery via closed circuit machine. Aids to diagnosis includes an in-house laboratory, ultra sound scanner, flexible endoscope, digital X-Rays etc. Surgical equipment include thermo-cautery, cryosurgery, orthopaedic instruments and an electronic dental scaler.
Doctors John and Patsy Sercombe, Dr. Derick Chibeu and Dr. Roger Cap have a wealth of experience in looking after the veterinary health in the community, and provide the most comprehensive cover and facilities for the care of your pets. All four veterinarians are members of the Kenya Veterinary Association and registered with the Kenya Veterinary Board.
Consultation Hours:
Monday to Friday: 8.30 a.m. to 10 a.m. and 5 p.m. to 6.15 p.m.
Saturdays: 8.30 a.m. to 10 a.m.
Emergency 24 hours service Mobile: +254 733 720739
Emergency 24 hours service Mobile: +254 722 720759
Continue Reading

→
Services

Shops & Services

Business Directory

Categories

Error, no Ad ID set! Check your syntax!

categories